These pages were first published online in 1998. They have been frequently cited, referenced and reproduced. There are basically three large sections with many internally (over 200) and externally linked articles from the main text. Many of the pages have been revised in 2020. Please click on the links to browse.
<![if !vml]>
<![endif]>
The pages narrate the development of A-mode scanning using metal flaw detecting equipment in the 1950s to 3D imaging in more recent years. I hope they are helpful to readers and researchers who are interested in this area of Obstetrical and Gynaecological ultrasonography.
<![endif]--><![if !vml]>
<![endif]>
It is not possible to include the names of all those who have contributed significantly to the advancement of Obstetrical and Gynecological ultrasonography, some who might have been less well-known than the others and some who have not published so extensively in the English language. Apologies are extended to those whose contribution has not been fully credited in these articles.
I also wish to express my sincere gratitude to the many humble pioneers and their families who have allowed me valuable information and treasured old pictures through their warming personal communications. Some of them I do not know in person, such great minds as Tom Brown, John Fleming, Salvator Levi, Gerald Posakony, John Reid, Marty Wilcox, Hisaya Takeuchi, Kazunori Baba, XF Wang, Marc Levoy and family members of George Ludwig, John Wild, Douglass Howry, Ralph Meyerderk, Tom Brown, and people at Kretzechnik.... the website owes much to their contributions.

"...... The history of the world is but the biographies of great men." ---- Thomas Carlyle, historian.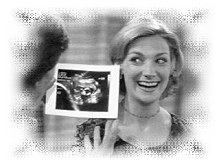 Copyrighted 1998-2020 Dr. Joseph Woo. All rights reserved.